Crucial things to consider when choosing the office space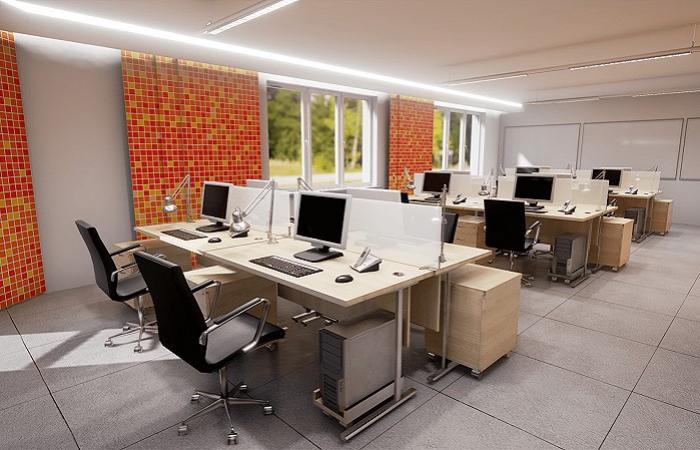 If you're looking around the market to find an office space, you have to know that the space you choose will be very crucial to the success of your business. Choosing a wrong office space could threaten your business, by stifling out growth or/and through the loss of your employees. So, it is essential to choose the best office space that suits your employees and allows your clients to assess the professional view of our business.
However, finding new office space can be challenging and time-consuming, even for the most successful companies. Several things can impact the office space you choose that is why we compiled a list of the crucial things to consider when looking for an office space.
1. Space requirements
Space is one of the most important factors to consider when you are in the market for office. Firstly, assess your business performance because one of the worst things that could happen is to move into office space while still growing, then six months later, you need to find a bigger office. In reverse, you don't want to move into a huge office, if you are not likely to fill the space any time soon.
To find the perfect office space, you'll need to consider your business as a whole with a mindset that your workers will need to have space to move around but if your business is not likely to see growth in the next few years, there is no point in moving into an office that is too big. If you are not certain about the future, maybe you should look into a shared space that allows you to adjust with growth, or an office with the flexible lease so that you don't get tied down.
2. Location
Your company location is one of the main factors that will affect your business success, which is why you should be cautious when choosing an office space. There are a few things that make a particular location desirable. Firstly, you have to make sure that your existing and potential clients can get to your office easily, and your employees as well.
You certainly don't want to lose your clients and employees just because you chose a location that is difficult to reach using public transportation. Plus, ensure the location has a good parking space for all who need them, and you should also make sure the location is safe. After all, your employees and clients must feel safe.
3. Price
This is perhaps the most crucial factor to consider when choosing a new office. You may find yourself packing out of the office after a couple of months if you spend too little. On the other hand, it might be difficult to continue paying for rent if you spend too much. When you are considering to spend too much on your office space, ask yourself if you can afford to pay three to five month rent deposit right now or what are the hidden charges, and if the cost of renting the office is in line with similar offices in the area.
With that, you know if it is within your budget and understanding the hidden charges help protect yourself against unexpected charges. In addition, having an idea of the cost of similar offices in the area can be a guide to getting the best deal.
4. Style
Deciding on an office space that suits your style of business is important for your brand. The design of your office is very important, especially if prominent clients usually visit your office. So, if you want to come across as an expert in your business, your office should reflect that. For instance, you can go for a more classic design and choose furniture that is absolutely chic and super comfy at the same time. And you can find these types of furniture at Fast Office Furniture Brisbane.
Additionally, it is essential that you choose the right color. Try to do research on different colors and discover the tones that mostly promote productivity.
5. Legal requirements
This is another factor you may want to consider as contracts for personal and business use can be quite different. For instance, you need to know the party that will be responsible for repairs and maintenance costs. Several business owners have made this mistake in the past as they move into an office where the landlord is not responsible for the cost of maintenance and repair, and these were not clearly stated in the contract.
Legal assistance can be valuable here as a legal assistant can help you work out whether you are getting the best possible deal or not. That is why we always recommend you seek professional advice before signing any agreement. Although we know that seeking legal advice means extra charges, it is better to be safe than sorry.